Not many choices will have such an impact on your children as to where they will attend school. It is through school that they will make life-long friends, develop and mature in faith, and form their worldview. As a private school in Golf-City, Tema, GIU International Christian Academy was founded to work and partner with you so that while your children attend our school it can be the best they've ever experienced.
GIU International Christian Academy continues to be in existence because you as parents have found it critical to provide your children a safe, secure, college-preparatory environment that will help form the right value, character and will develop wisdom through academic excellence.
Dr. Hwasook Yim, Principal & Rev. Dr. Cherlsoon Yim, Director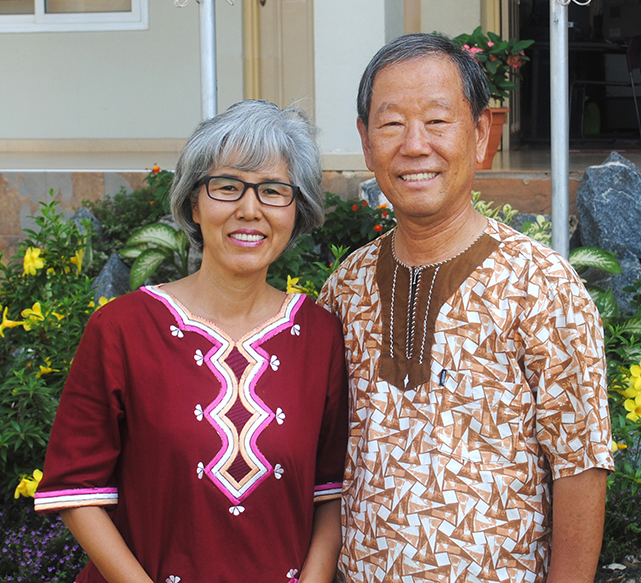 Mission
GIU International Christian Academy is dedicated to the highest academic standards for the development of moral character, the enrichment of spiritual lives, and the perpetuation of growth in Christian values.
Vision
Inspiring young people to lead: uniting faith, intellect, and gifts to reach their greatest promise.
To impact young people to become unashamed workmen for the Lord, so that they can be used by their country and the world.
GIU International Christian Academy seeks the highest academic standards as well as helping students to experience God in a real way, to cultivate into morally upright Christians, and to mature into people who put Christ first in every aspect of their lives.
Godliness – To equip students to have a Biblical world view in their thought and actions.
Intellect – To foster intellectual growth through all curriculum.
Commitment – To promote faithfulness in education, and earnestness in all areas of responsibility.
Availability – To encourage students to be available for the Lord in all areas of their lives and serve others with humility and integrity